What can Phab Marketing help you with?
Phab Marketing helps businesses that have a website but it isn't producing expected results.
Phab Marketing can collaborate with your SEO agency or in-house teams to strategize, implement and drive results. Also, we can help create processes and train inhouse SEO team.

Services offered:

SEO Audits & Competition Analysis
Technical SEO, Content Audits, Local Listings (covering GMB, Bing Local, Yelp, TripAdvisor etc.), Backlinks Health Audit to understand the current strengths & weaknesses of the website. Understanding the competition on technical, content and local listings/links fronts helps in identifying the potential opportunities for your business.
Search Marketing (SEO) Strategy
SEO is constantly moving target and Phab Marketing takes the load of keeping up to date with the search industry news and algorithm updates. Based on the audit findings, comp analysis, business needs and search industry trends, we work with you to craft customized strategies to help grow online visibility, traffic & sales.

Training
It's true what they say about how much the people define the culture and experience of any role in any company. Phab Marketing seemlessly partners with your business to train SEO resources on best practices for SEO tools, content creation, link building, local listings, general search guidelines and much more based on your employee needs.

Reporting
At Phab Marketing, we believe that data has to be at the core of any successful marketing strategy. Hence, analysis & reporting on results driven from the implemented strategies is critical. We work independently or collaborate with the inhouse team to produce impactful reports.
About Phab Marketing
Consulting that goes beyond advice!
Phab Marketing is a boutique search marketing consultancy started by Kanika Thakran in August 2020. We partner with businesses of all kinds to identify SEO problems, craft personalized strategies/solutions and collaborate with inhouse or external resources of the business to grow search visibility, drive traffic and sales.
Values:

1. Act with full honesty & integrity.

2. Provide solutions for long term success.

3. Take equal ownership of results.
What's new on our blog?
We are passionate about search marketing and our blog gets regularly updated with client case studies, industry news and our research work.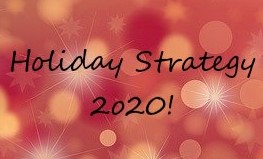 What are the best ways to prepare your local search campaigns for holiday season now?
2020 has been a different & challenging year for many of us. COVID-19 upended the global economy & has dramatically shifted our behaviors too. We have experienced changes worth 10 years in fewer than 10 months. But most of these changes are not completely new. The shift from TV to Streaming, the growth of online education or even how we shop. COVID-19 just hastened the pace of digital adoption at many fronts. Read More
Contact Phab Marketing
Please fill the form below or send an email to kanikathakran@gmail.com and allow us to help you achieve your business goals.